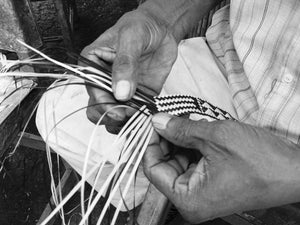 "Caña Flecha" A Pre-Colombian Indigenous Handicraft
As we can see on this picture, the "Caña Flecha", is an indigenous woven handicraft that dates back to Pre-Colombian times. Created by the Zenú indigenous tribes located on the northern Caribbean coast of Colombia, it is definitely one of the most recognized weaves in the country. You can find this beautiful braid on our Slanted Bag ,the Zenú Tote, The Urbano Backpack and The Terra Backapack.
Subscribe to our newsletter for an exclusive discount
Promotions, new products and sales. Directly to your inbox.